We are recruiting students to join DSPG projects – Deadline February 29. Apply here.
We are now soliciting proposals for DSPG projects – Deadline March 31. Apply here.
Program Overview
The Data Science for the Public Good (DSPG) Young Scholars program is an immersive summer program that engages students from across Iowa to work together on projects that address local and state government challenges around critical social issues relevant in the world today. DSPG resident scholars conduct research at the intersection of statistics, computation, and the social sciences to determine how information generated within every community can be leveraged to improve quality of life and inform public policy. This program provides an excellent opportunity to develop a professional portfolio, expand your networks, and learn about the application of data science.
The summer 2020 program runs for 10 weeks (May 18 - July 24) and is held at the Social Analytics Laboratory in the Department of Sociology at Iowa State University (ISU). Working in teams, fellows and interns collaborate with project stakeholders and research faculty across the Iowa State University data science community. Research teams combine disciplines including statistics, data science, and the social and behavioral sciences to address complex problems proposed by local, state, and non-profit agencies. Students work on multiple projects of their choice and interact with different scholars, faculty, and sponsors over the course of the training program.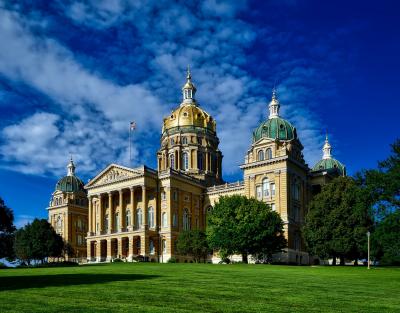 To learn about the kinds of projects scholars can expect to work on during the 2020 program, see DSPG projects and young scholars from the 2019 program at the University of Virginia.
Fellows and interns are selected through a competitive state-wide search. Graduate fellows should possess strong quantitative, statistical, computational and programming skills. They lead, support, and guide undergraduate students together with ISU faculty and research associates. Undergraduate students acquire experience in programming and statistical analysis through a combination of both formal training and practical application to the real-world problems of our community and agency partners.
Program Highlights
The DSPG program equips a new generation of emerging scientists with the skills needed to inform intelligent governmental policy and decision-making.
Horizontally and vertically integrated team research with dedicated graduate students and faculty in collaboration with sponsors from local, state, and\or federal agencies
Expert training in foundational tools for quantitative computing and data visualization, including R, GIS, Tableau, and databases
Professional training through workshops, seminars, and career talks
Individualized mentors working closely with students
Technical report and publication opportunities
Opportunity to interact with decision-makers in local communities, non-profits, and state government agencies
Get more information or fill out an application to be a summer intern or fellow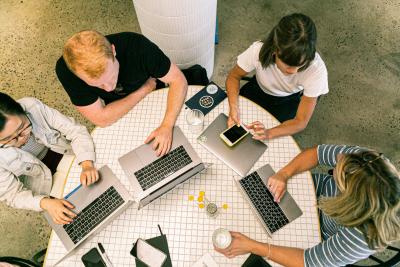 Annual Symposium
At the end of the summer program, scholars have an opportunity to present their research at the DSPG Annual Symposium, a signature event of the DSPG Forum that brings together a community of scientists, scholars, researchers, and policy-makers hoping to gain insight on using data science to positively transform the areas in which we live, work, and play.
The Annual Symposium takes place in early August and features several keynote speakers and poster presentations by the young scholars. Prior keynote speakers have included:
Nancy Potok, Chief Statistician of the United States, Office of Management and Budget
Catherine Woteki, former Undersecretary for Research, Education and Economics and former Chief Scientist, U.S. Department of Agriculture, and currently, Distinguished Institute Professor at the Biocomplexity Institute
Ron Jarmin, Deputy Director, U.S. Census Bureau
Phil Bourne, Dean, University of Virginia School of Data Science
The 2019 symposium keynote speakers and the young scholar poster speed session are available on YouTube.
A Coalition for the Public Good
This program is led by a coalition of five land-grant universities in three states: Oregon State University, Iowa State University, Virginia Tech, University of Virginia, and Virginia State University.
Funded in part by the US Department of Agriculture (USDA) National Institute of Food and Agriculture (NIFA), the DSPG program addresses the USDA's, Research, Education, and Economics Action Plan and NIFA's research, education and extension goals for training, workforce development, and evidence-based decision-making. These efforts support our shared goal of promoting rural prosperity.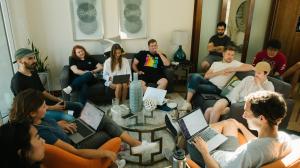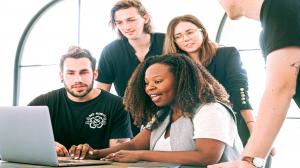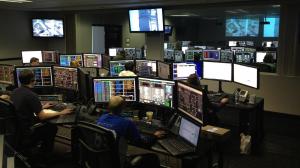 Students Application Previous Student Projects Community Application
Click here to apply to be a part of the ISU In the past few years, students have done The reason behind the DSPG Project is to
Data Science for the Public Good 2020 incredible work within DSPG Programs. improve our communities and society.
team and grow in your skills and help make Learn more about what projects students Apply here to be considered to be an
the world a better place! have worked on in Iowa and across the organization that teams up with one of
country! ISU DSPG teams!